Penelope's Animal Crossing Party
The creativity that moms have never ceases to amaze me and this Animal Crossing themed party truly showed mom creativity. Emily is a dear customer and I was stunned when she shared photos of her daughter Penelope's Animal Crossings themed party. With a little bit of creativity and imagination, you'll be amazed at how easy it is to recreate the Animal Crossing party theme for yourself with DIY cardboard cutouts, fun cake toppers, a greenery wall, and of course, the perfect Bailey & Ava party hat! Keep reading below to get inspired for your own memorable Animal Crossing birthday party: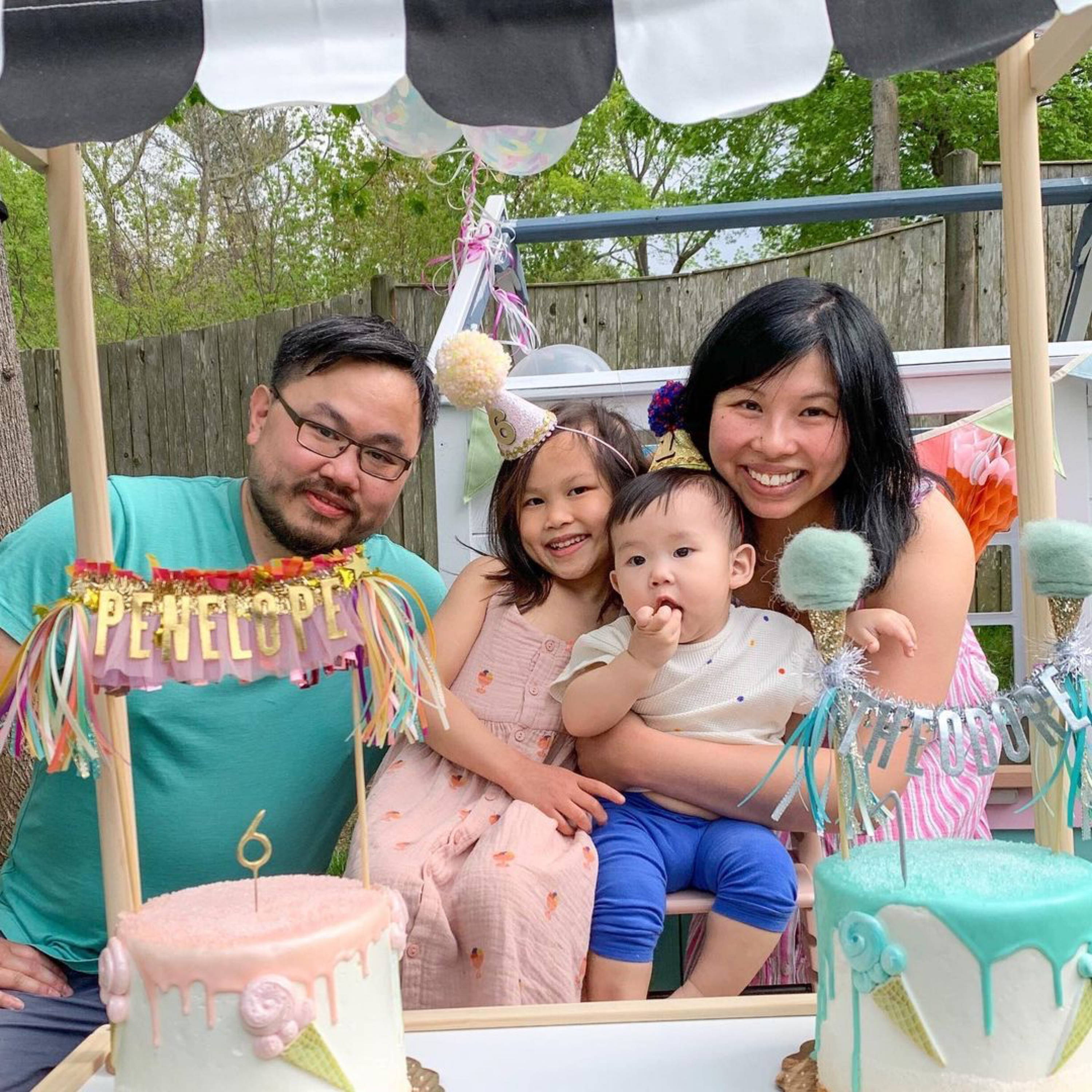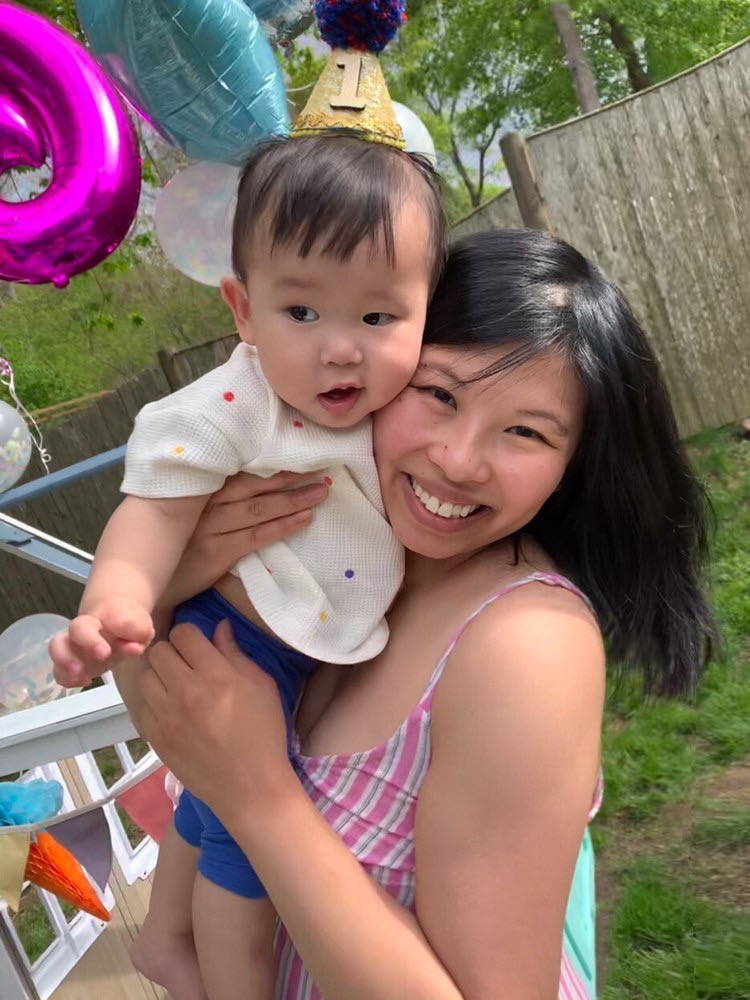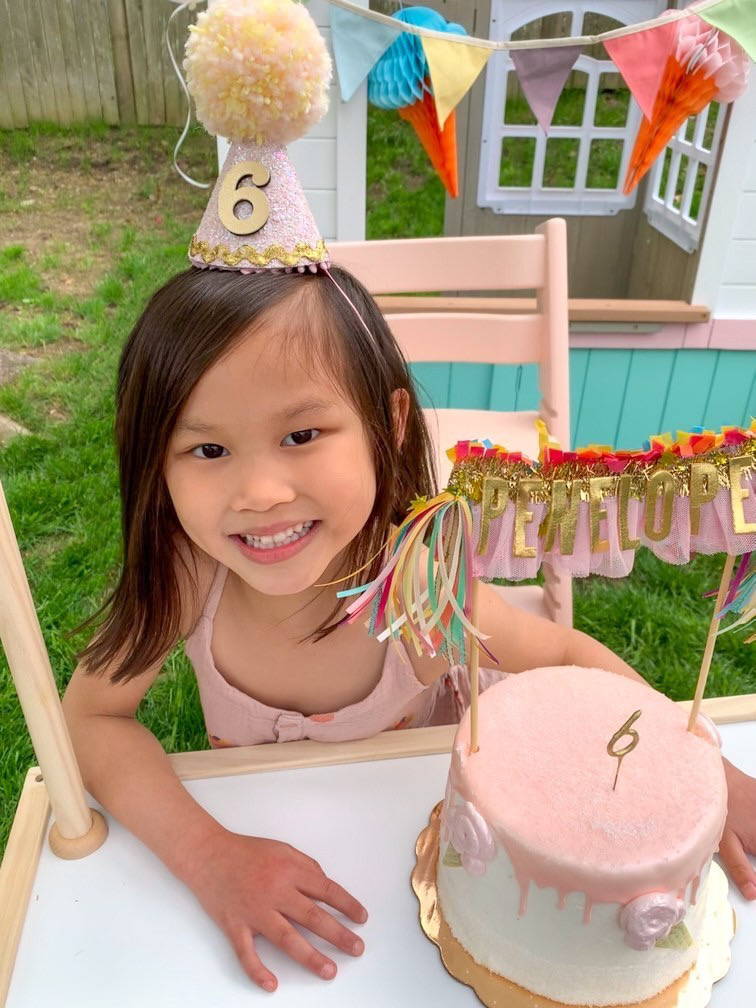 Animal Crossing Party Decor
The best place for an Animal Crossing-themed party? Outside of course! Emily hosted her daughter's party in a backyard which perfectly fits the Animal Crossing theme. To bring the video game theme to life, Emily used colorful small balloons and leaves decor from Target.
Emily created a themed backdrop using a lattice panel from Lowe's and greenery materials you can easily purchase from Amazon. She then used zip ties to attach the greenery. A backdrop like this is perfect for capturing photos that will last a lifetime!
Animal Crossing Cut-Outs
To really bring Animal Crossing to their backyard, Emily DIY'd her own cardboard cutouts of the video game characters. You can recreate these cutouts for yourself by projecting the characters onto a display board and tracing the images with a pencil. You can then color them in and cut them out with an Exacto knife.
Animal Crossing-Inspired Outfit
Penelope's birthday outfit (top photo) was also DIY'd and she looked absolutely adorable sporting her Animal Crossing character shirt . Emily customized the look using a Cricut machine and dose of creativity. I also love that Penelope's little brother was also dressed for the occasion and topped the look with a custom Bailey & Ava hat.  
Thank you Emily for sharing Penelope's birthday party with us!
Looking for more party and children's costume inspiration? Follow us on Instagram! Then, head on over to the shop to browse all of our tiaras, costumes, and latest collections.