It's Maddie's Mermaid Birthday Party!
Who doesn't love a mermaid party with some bling? I just loved this mermaid birthday from mom Laura (Instagram @mimiandmads) and had to share. Laura ordered a princess crown from my shop and was kind enough to share photos of her daughter Maddie's birthday party spread. With a little bit of inspiration, you can also make your DIY mermaid party come to life with shimmering tassel banners, blue balloons, and of course, a glittering Bailey & Ava crown! Keep reading below to see how fun and simple it is to host an unforgettable mermaid party.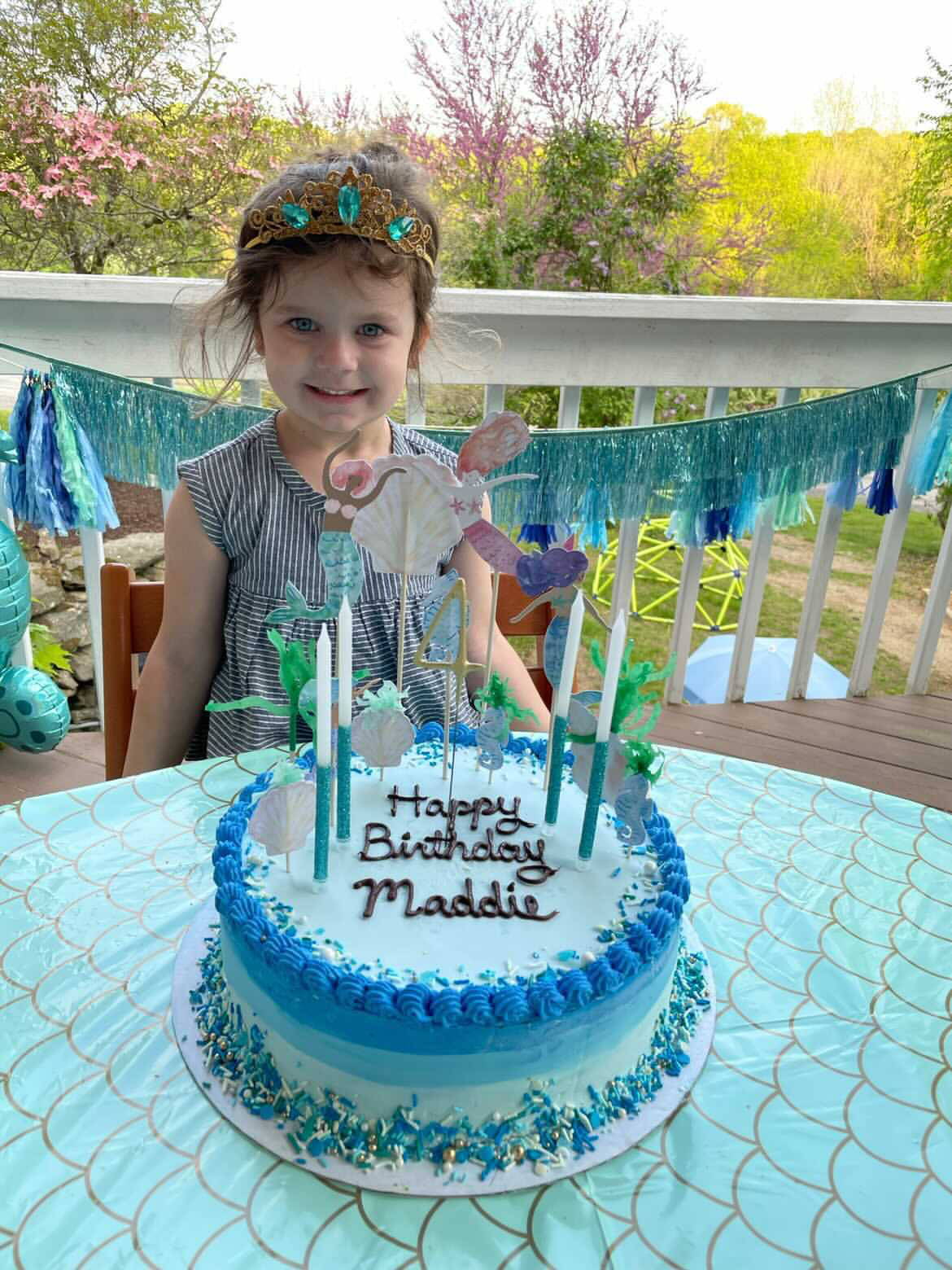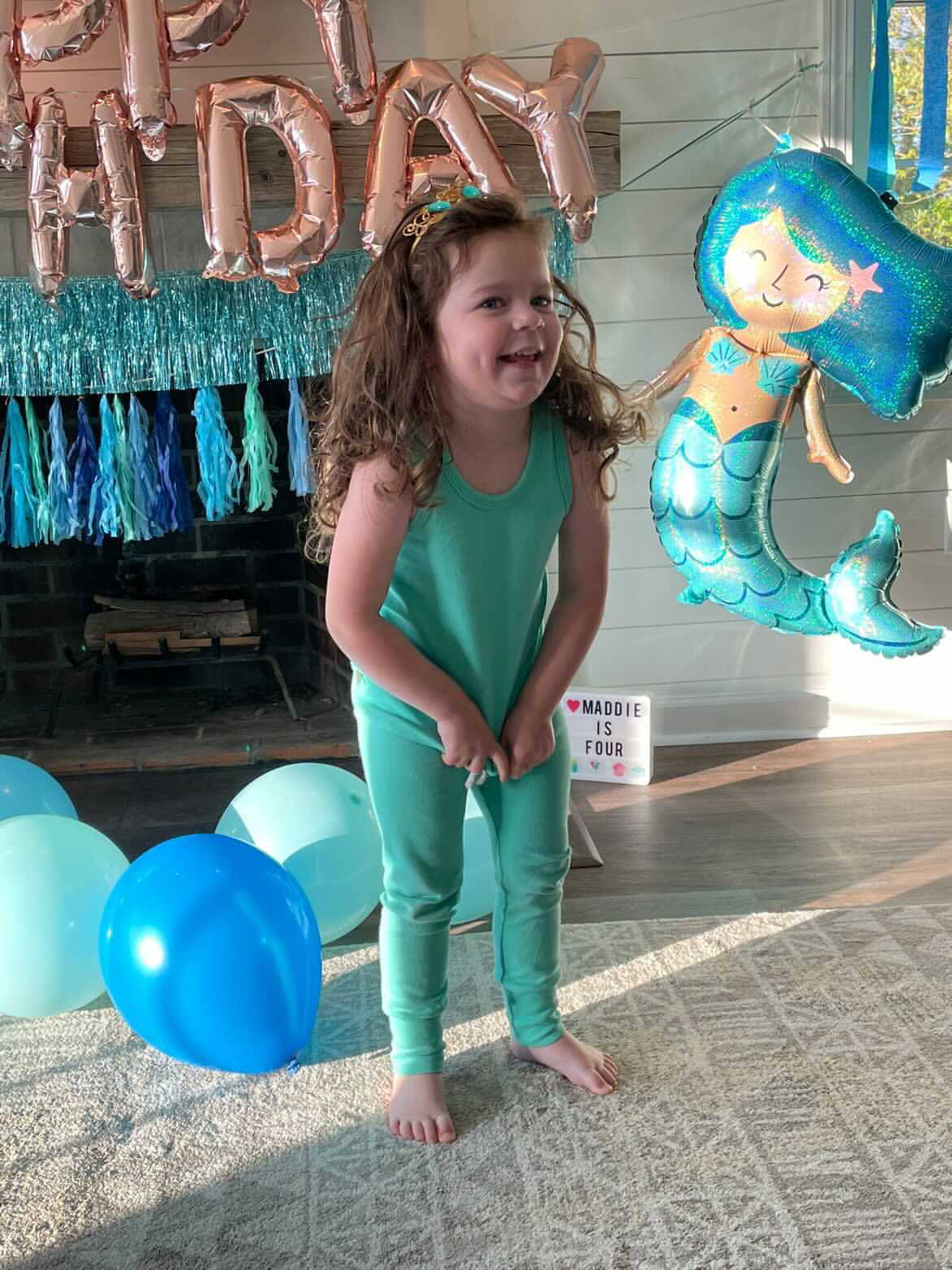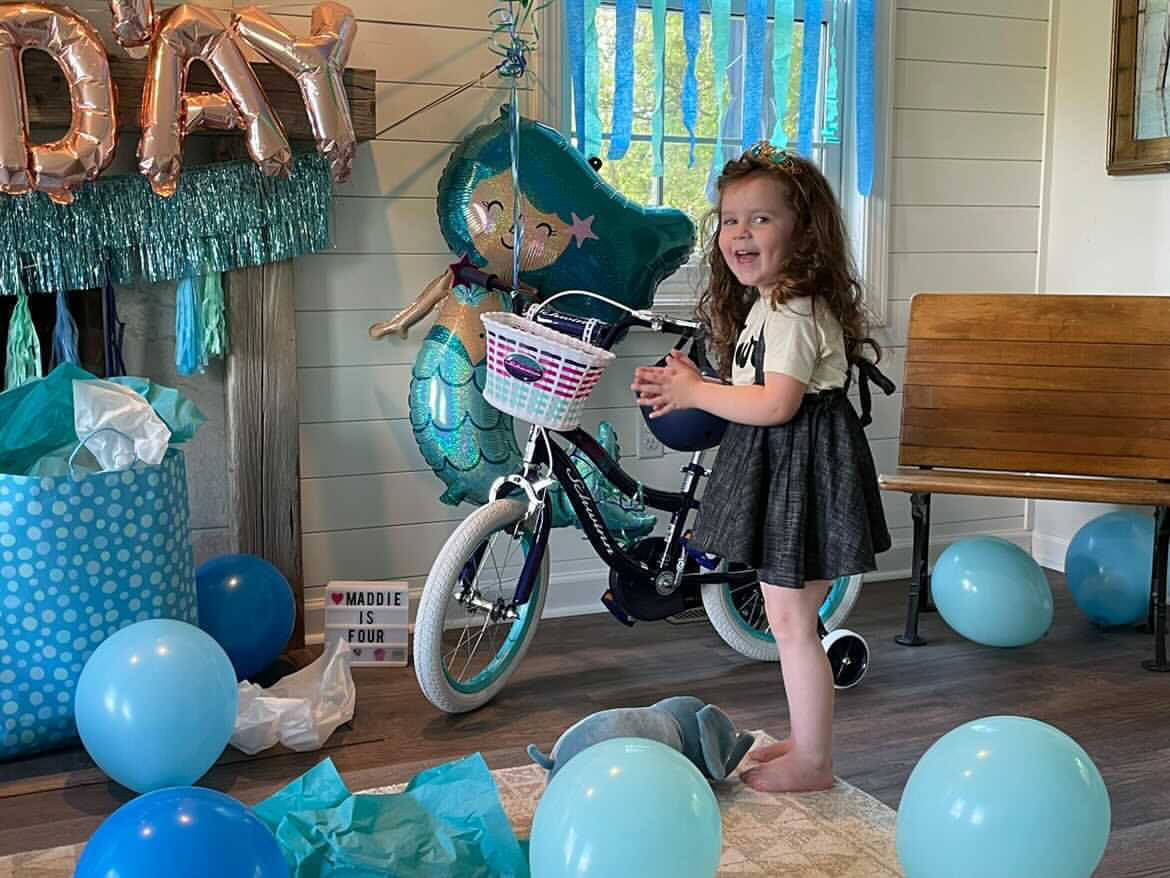 Mermaid Party Decorations
A few adorable decorations can turn your living room or event venue into the deep blue sea in no time flat! Laura, created this party set-up with balloons in different shades of blue, shimmering tassels, and a stunning rose gold "happy birthday" balloon banner. You can recreate this look by focusing on a blue, purple, silver (or gold), and white color palette. To add a bit of texture, Laura used a mermaid scale-inspired tablecloth, blue holographic plates, and a mixture of seahorse and mermaid napkins. It's the little details that creates that extra special feel. 
Mermaid-Inspired Cake
We all know that the highlight of the birthday party is the cake and this birthday cake is just F-A-B-U-L-O-U-S. What's hard to believe is that this custom ice cream cake was designed by an extremely talented twelve year old. Emmy, an up and coming lil' entrepreneur, has her own local business designing amazing ice cream cakes. Be sure to check her out.
Mermaid Costume & Princess Tiara
Beyond the fabulous spread, the birthday outfit is also worth noting. How cute is that suspender skirt and t-shirt? I also love how Laura paired with a skirt and a Bailey & Ava lace jewel tiara crown.
Laura, thanks for sharing your birthday spread and the mermaid inspiration!
Looking for more party and children's costume inspiration? Follow us on Instagram! Then, head on over to the shop to browse all of our tiaras, costumes, and latest collections. Many of the party goodies came from one of my favorite kids shops, Boutique Little.
Detailed Listing Directory